epIQ Creative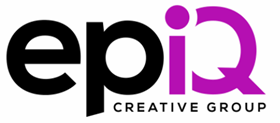 epIQ Creative Group
What would you do with 10, 15, or 20 more hours each week? We will give you the gift of time, and enable you to focus on your team, members and larger projects that you are pushing off.
epIQ Creative Group is the solution associations and event professionals are seeking for. We specialize in creating compelling digital narratives that resonate with your audience, sparking engagement and driving results. Leveraging a blend of creativity, strategic insights, and a deep understanding of the association and event landscape, we craft tailored marketing solutions that elevate your brand and deliver measurable ROI.
Partner with epIQ Creative Group, and experience the transformative power of intelligent design and strategic storytelling. We're here to ensure your association stands out and thrives in today's digital-first world.
Bill McGlade, President
https://epiqcreativegroup.com
P 732-588-7320
E information@epiqcreativegroup.com