November 11, 2022
Trade Show News Network (TSNN) celebrated achievement, innovation and leadership in trade shows with the 12th Annual TSNN Awards and education conference, held Nov. 8-9 at host venue Caesars Forum in Las Vegas.
The Las Vegas Convention and Visitors Authority (LVCVA) rolled out the red carpet with a spectacular opening party at Nobu Hotel Villa that represented Las Vegas at its best.
"The 2022 TSNN Awards was an incredible celebration of the best of the best people and shows in our great industry," said TSNN President Rachel Wimberly. "Caesars Entertainment went above and beyond to create a memorable event. Congratulations to all of the finalists and award winners!"
The robust education conference kicked off with the "State of the Industry" panel discussion, where the overall message was that of recovery and hope.
"We're still skiing uphill, but we're optimistic," said David DuBois, CEO and president, IAEE.
Full recovery is expected by 2024, according to Cathy Breden, CEO of CEIR, with leading indicators such as attendance returning quicker. Vinnie Polito, incoming CEO of SISO, was encouraged by the fact that along with the return of existing shows, smaller members of his organization are launching brand new events. Staffing shortages and slow U.S. visa processing times continue to be obstacles for show growth.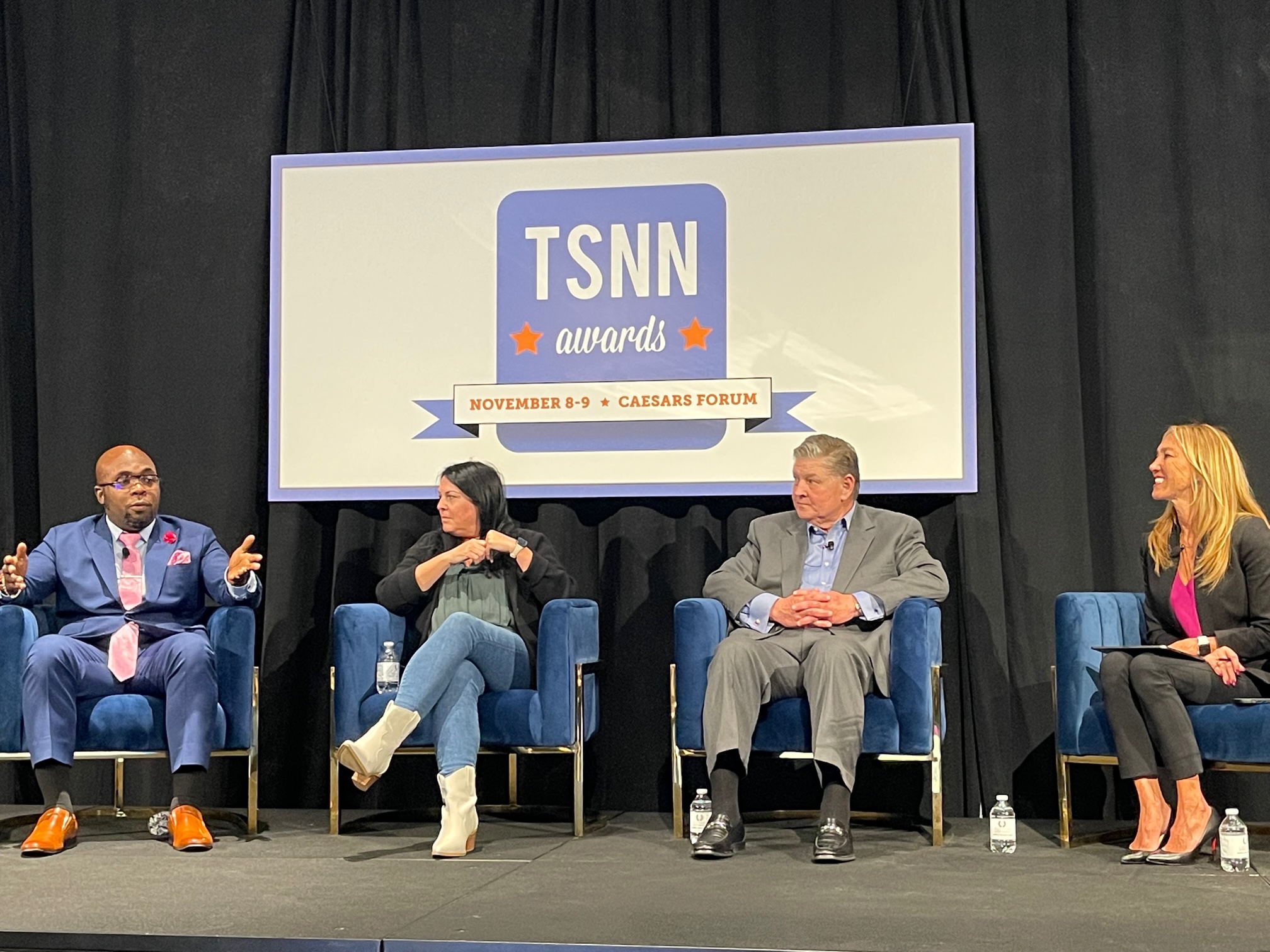 Panel discussions, moderated by Danica Tormohlen and Stephanie Selesnick, highlighted best practices in addressing some of the industry's pressing issues, including sustainability initiatives, diversity, equity and inclusion (DEI) programs, and creative ways to get attendees back to in-person events.
Caesars Entertainment, the event's premiere sponsor, dazzled event participants with a glamorous Awards Gala that proved to be a memorable occasion for everyone who has worked so hard during these incredibly challenging past few years.
This year, TSNN received a record-breaking number of nominations in 12 categories for the Innovation Awards and an incredible number of nominations for the Outstanding Show Pro Awards.
2022 TSNN Comeback Awards, (see finalists here) honored shows that have demonstrated resilience by "coming back" in areas such as attendance, overall business excellence and customer connectivity. The winners were:
Customer Connectivity: OFFPRICE Show
Exhibitor Excellence: The 2022 Shooting, Hunting and Outdoor Trade Show (SHOT Show)
Business Excellence: The Advertising Specialty Institute (ASI)
Outstanding Attendance: JCK
Overall Resilience: MODEX
2022 TSNN Innovation Awards (see finalists here) went to:
Best Exhibitor Program: Affordable Shopping Destination - ASD Market Week
Best Use of Technology: Anime NYC
Created (Maintained) Culture: Channel Partners Conference & Expo
Giving Back (Charitable): World of Concrete
Hybrid-Virtual Experience: New York Vet
Savvy Marketing Campaign: InfoComm
Team Building: VMX 2022
Created (Maintained) Community: AQS QuiltWeek
Best Engagement (Think Fun!): DISTRIBUTECH International 2022
Most Innovative Design (or Redesign): Live Design International (LDI)
Best Use of Data: Global Pet Expo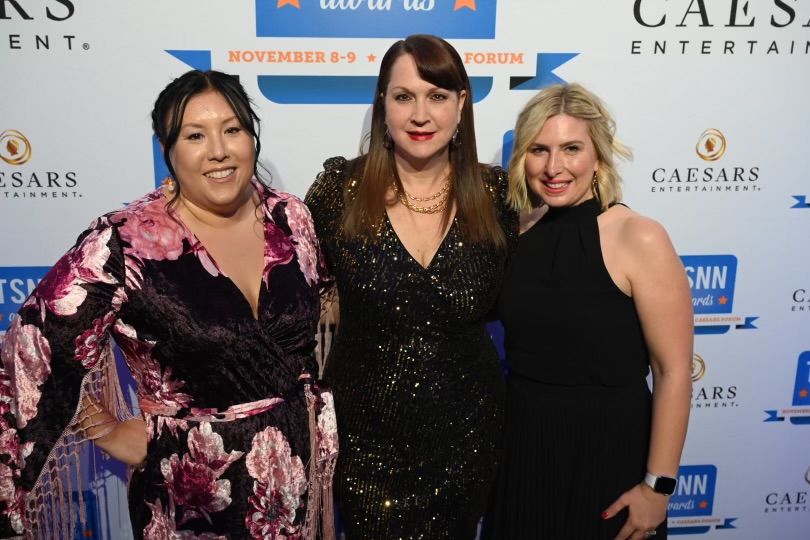 Karen Chupka, Consumer Technology Association, was honored with the Industry Icon Award for producing the association's Consumer Electronic Show (CES), the world's most influential tech event and the largest trade show in the U.S, and for her widely recognized contribution to the trade show industry.
"A great thing about what we all do is that it takes a village," Chupka said when accepting the award. "In our industry, we share so much information and we're always there for each other, and not many organizations and industries have that. Always reach out and ask somebody because we've all been through so many things and we're all willing to share and help make each of our events a little better."
The Outstanding Show Pros who were honored include:
Kim Roehricht and Amy Bartz – AWFS
Jennifer Muna – International Market Centers
Emily Hartstone – From the Hart Management
Diana Rich – Emerald
Dawn Walton – Questex
Kelly Helfman – Informa Markets
Brittany Weltcheff – Association of Equipment Manufacturers
Diane Vidoni – eMerge Americas
Joseph Marks – Informa Tech
Liz Bothwell – Informa
In addition, Tommy Goodwin, Exhibitions and Conferences Alliance, received the Industry Support Award; Specialty Coffee Association was honored with Sustainability Award; and Janice Rogers, Diversified Business Communications, received the DEI Leadership Award.
Rogers encouraged the audience to foster the DEI culture in their organizations. "If it's your first step or your 20th, keep going forward because we're all going to make change together," she said.
Thank you to all our sponsors and partners for making the TSNN Awards possible! View here: https://www.t-awards.com/sponsorship/sponsors
Take a spin around social media with #TSNNAwards to see all the fun pictures!